Free EDUCATIONAL Breakfast Seminars
Are you confused about hearing aids and how the technology works?
Do you know someone struggling with hearing loss but not sure what to do?
Do you already have hearing aids but are unhappy with their performance?
Breakfast With Betty
Take 2 minutes and meet Betty! Find out why hundreds of people have benefited from our free EDUCATIONAL seminar and have made better choices for themselves and their loved ones.
Who should come to this seminar?
Have Mild Hearing Loss?
people mumble, TV volume is going up, conversations are hard to follow, you might be one of the 30 million who suffer with hearing loss in the US. Find out more and get tested.
Unhappy with Hearing Aids?
you are not alone if you're unhappy with your hearing aids after investing in hearing aids. More than ever, a good provider who truly understands your hearing is vital to getting the most out of your hearing aids. Don't settle for "ok" until you talk with Avalon.
Trouble Deciding What's The Best Option?
there are thousands of hearing aids to pick from, getting the right choice can be a daunting task since it is such a personal decision and requires a big investment of your time and resources. Let us help navigate this road and try out several hearing aids to help you find the best fit for your lifestyle.
Seminar RSVP
A client care coordinator will call or email you back to confirm your spot.
2nd Friday Of Every Month
1260 Fulton Avenue, Suite B
Space is limited, so RSVP now
About The Seminar
This is a free EDUCATIONAL seminar that helps you understand the importance of your hearing health, and how hearing loss can affect every aspect of your life.
The seminar begins at 9:30 AM and lasts for 90 minutes. Afterwards, you are invited to stay and speak with one of our Hearing Healthcare Providers and get your questions answered and even a free hearing test as time permits.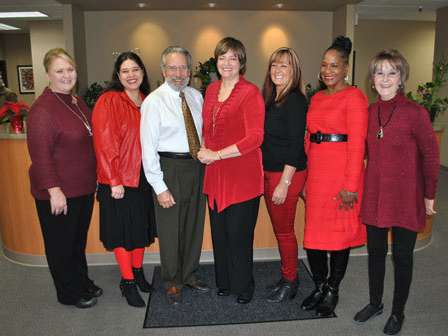 Who Should Come
If you have been unhappy with your hearing aids or wondering about hearing loss for yourself or a loved one, this seminar is for you! You will learn about the 5 secret ingredients to better hearing and better living. At Avalon, we believe that a hearing problem is a family problem. That's why we designed this seminar to teach you how to live well despite a hearing loss.
The people who attend this seminar make the best decisions about hearing healthcare for themselves and their loved ones.
Betty Vosters-Kemp, BC-HIS
Co-Owner of Avalon Hearing
Board Certified Hearing Instrument
Specialist
In 1989, Betty started educating people in our community about the most misunderstood disability in America…hearing loss. Colleges, service clubs, seniors' groups, church groups, government agencies, businesses and medical practices have enjoyed educator, author and hearing aid expert, Betty Vosters-Kemp's presentations for years. She is committed to taking the stigma out of hearing loss and replacing it with understanding and compassion. That's why she continues to conduct seminars and classes, large and small as a community service. It's one way that Avalon gives back to our community.
We have a great presentation that will be informative, eye-opening and fun for the first 24 people to register. Don't forget to bring a loved one. We care about you and your hearing health. We are dedicated to making Avalon the hearing center that truly helps you hear the best you can for life!
9:15-9:30AM
Meet & Greet, Coffee & Refreshments
TIME
Friday, May 10th
9:30 AM until 11 AM
Can't make it on Friday?
Then, schedule your own personal consultation and get your questions answered.
Here's a trick question for you:  What do you hear, right now? My windows are open, so that I can enjoy the coolness of the early morning. I hear the soft breeze blowing through the leaves of the trees, the traffic noise at a distance, the mumbling voices of two women...
read more