What to know before you buy

How to Invest In Hearing Aids
Before You Buy Hearing Aids, Find Out What Makes Betty Mad!
Too many times, we see patients who were told their only option was to buy new hearing aids, when truly they just needed the hearing aids cleaned or reprogrammed. Before you make a decision about your existing hearing aids, be sure to have Avalon give a second opinion.
How to Invest Wisely in your Hearing Healthcare
36 million Americans (1 in 10 people of all ages) have a hearing loss. 9 million of these people have invested in hearing help. Yet, close to half of them are unhappy with their hearing investments or their hearing healthcare provider. This is a sad and unacceptable statistic – one that Avalon Hearing is committed to changing through education and awareness.
3 Tips For Success With Hearing Aids
Get Informed
The informed consumer learns all he can about hearing loss without getting bogged down by information overload. Information overload may overwhelm someone or give them a false sense of doing something about their hearing loss.
Be Vocal
Even the best hearing aid provider in the world needs to ask what it sounds like to YOU. Don't settle to live with an uncomfortable fit or poor programming. Ask for the re-test and make adjustments. If a hearing aid isn't a right fit, you should seek out other options.
Shop Wisely
Your hearing is worth it and the members of Avalon will do everything they can to find the best fit for you and your budget. Hearing aid wearers who select their devices based on price tend to be the most unhappy with their selection.
Find The Perfect Hearing Aid For You
Hearing & Activity Tracking
Find hearing aids with sensors and artificial intelligence.
Smartphone Compatible
Connect directly to your Android™ and Apple® smartphones via an app.
Invisible Products
Rest in the second bend of the ear canal where no one can see them.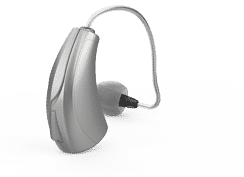 Receiver-In-Canal
Small, discreet and quick to fit. Perfect for first-time hearing aid wearers.
Completely-In-Canal
Only the tiny removal handle of the hearing aid shows outside of the ear canal.
Behind-The-Ear
The world's most common hearing aid style. Available in standard, mini or power.
In-The-Canal
Custom hearing aid that fits in the ear canal. Smaller portion shows in outer ear.
In-The-Ear
Custom hearing aid that fits within the outer portion of the ear.
A hearing aid is only as good as the professional who evaluates the patient, chooses the best technology, fits the hearing aids and, perhaps, most importantly, offers training and follow-up.
Hear What People Are Saying About Avalon Hearing
Here's a trick question for you:  What do you hear, right now? My windows are open, so that I can enjoy the coolness of the early morning. I hear the soft breeze blowing through the leaves of the trees, the traffic noise at a distance, the mumbling voices of two women...
read more